This Is a Job for a Pro…No Substitutes, Please.
Installing a new or replacement AC system is so important, you don't want a moonlighter handling the job for you. Instead, you want a licensed, well-trained, and experienced pro who can give you all the benefits of their skill and experience. After all, your family's long-term comfort and safety depend on it.
Sure, it's tempting to get someone to do the job for a "bargain basement" price and pocket the difference. But way too often, bargain basement prices translate into bargain basement quality.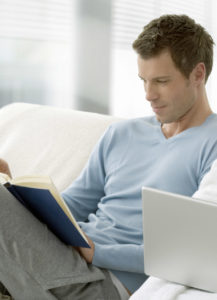 With McKinzie Heating & Air, you can count on high quality service and workmanship from start to finish. We also work hard to help you save money, and in more ways than one.
AC System Installation | Central Air Installers
When you choose McKinzie Heating & Air to replace your aging AC system, we don't simply replace your outside condensing unit and indoor air handler. Why? Because how do we know – until we check – that your system was right-sized in the first place? That your system and air ducts were correctly installed? That the electrical wiring is up to code? And that only high-quality materials were used?
When we arrive on the scene, we check everything, including the square footage of your home, ceiling height, number and placement of doors and windows, existing installation, and much more. Only then can we recommend the right system for your home and family…one not only designed but correctly installed to last you for many comfortable years to come.
New AC System | Replacement AC System
Lest we gave the wrong impression earlier, there's nothing inherently wrong with hiring someone who installs AC systems part-time, PROVIDED they have the necessary qualifications. Here, for example, is just some of you can expect when you hire McKinzie Heating & Air in College Station & Bryan:
We're licensed HVAC providers AND licensed electricians
We carry all the right kinds and amounts of insurance
We give you multiple new system options and explain how much each one can potentially reduce your monthly system operating costs
You'll receive our 100% custom satisfaction guarantee
We service what we install through annual preventive maintenance
And, when the time comes, you can count on us for prompt and high-quality repair service
There's too much at stake to entrust your next AC system installation to anyone but a seasoned pro. Here in College Station and Bryan, you'll do well to choose McKinzie Heating & Air.
Save
Call Us Today:
877.955.6700

|

979.779.6700