Heating, Air Conditioning, Electrical Services in College Station
RELIABILITY: Chances are it's the number one quality you look for in a home service provider. Someone who doesn't promise more than they can deliver, but consistently keeps their promises.
At McKinzie Heating & Air, we don't ask you to trust only in our experience or diverse range of HVAC and electrical services. We back them all with this exclusive guarantee: "We Fix it Right or We Fix it Free."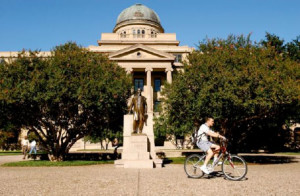 It means exactly what it says: if our repair work comes up short, we'll come back and fix it at no extra charge to you OR refund 100% of your money.   
Furnace Repair College Station | Annual Furnace Maintenance College Station
If something goes wrong with your residential or commercial heating system, that qualifies as a bad day, especially if your activities come to a screeching halt while you tend to the problem. Well, it's our job to get things back to normal just as quickly and efficiently as we can.
For starters, we service and repair all makes and models of:
Furnaces
Boilers
Gas heating systems
Electric heating systems
Ductless air systems
Air source heat pumps
We offer emergency repairs, too, plus annual preventative maintenance to help keep your comfort systems in top working order beyond their average life expectancy.
New Heating System College Station | New Furnace College Station
When it's time for a new or replacement heating system, we take all the necessary steps to properly size your system so it will work as effectively and energy-efficiently as it's able. Under- or over-sized systems exert themselves harder than necessary which, in turn, leads to premature repair problems and reduced lifespan.
And yet, with so many different heating options, maybe the best idea isn't to replace what you have now with the same kind of system. Which is why we take all the time needed to explain your options and help you choose what's best for your home, family, and budget.
AC Repair College Station | Annual AC System Maintenance College Station
The average lifespan of a heating or cooling system is 12 – 15 years. That's reason enough to pamper once a year with a thorough cleaning and inspection by a highly skilled McKinzie Heating & Air technician.
The result will be lower utility costs, fewer if any repairs, longer system lifespan, and added safety.
Still, if and when your AC system hits a bump in the road, you can count on us to smooth things over with prompt and reliable repair service…including 24/7 emergency repair work for those problems that just can't wait until morning.
New AC System College Station | Replacement AC System College Station
There are numerous indications that your AC system might soon be headed for the metal recycling heap, including hot and cold spots, loud noises, mounting repair bills, and more. 
Whatever's motivating you to move on, McKinzie Heating & Air is here to help you every step of the way. We offer you a choice of central air ductless air, and air source heat pumps, and we're always happy to explain the relative advantages of each. And yet here's one thing they have in common: expert design and installation by our very talented team. Plus, years of reliable and trouble-free service.
Electricians College Station | Electrical Repair College Station
Our Master Electricians offer you the ultimate in reliability, skill, experience, integrity, and high-quality workmanship. And always with your safety and ours at the forefront of our thinking.
Here's just some of what you can expect when you contact The AC Store for your electrical (or HVAC) service needs:
Guaranteed upfront price quotes
Well-stocked trucks for faster job completion
Drug-free environment
Certified service technicians
Residential & commercial service
Free on-location estimates
New system financing
No matter how large or small the job, McKinzie Heating & Air is ready to provide assist you now and going forward.
For more information on our services, click on any of the links below:
Call Us Today:
877.955.6700

|

979.779.6700